Information on school closures
---
March 27, 2020
As you were previously notified, all school sites continue to be closed until further notice.
Please read our message below regarding distance learning and teacher preparation.
Dear Sweetwater Union High School Students and Parents/Guardians,
Despite the uncertainty that students, parents and community members are currently facing in light of the COVID-19 pandemic, please rest assured that your health, well-being, and safety are our highest priority. We were committed over the past two weeks to continue providing meals for students at our designated food distribution centers. Please see our district webpage for locations and updates (http://www.sweetwaterschools.org) for next week.
The Sweetwater Union High School District (SUHSD) acknowledges that parents and students have concerns about the remainder of the school year. We can assure you that we are working around the clock to provide students with the necessary tools to continue their course work. As we prepare to academically re-engage with students after spring break that ends April 3, the SUHSD has been working with teachers and counselors to ensure that learning continues for the rest of the school year. At this time, we are planning for two weeks of teacher and counselor preparation to transition to distance learning for students in mid-April. You will be notified with specific instructions when this happens. While teachers and counselors are getting trained from April 6 through April 17, we are encouraging students to take advantage of the enrichment activities that can be found on our district webpage beginning on April 6.
Please know that the California Department of Education developed guidelines for Distance Learning. Distance learning means that you would not be taught in the typical teacher-classroom setting, rather students and teachers interact from different locations. We know that the transition from in-person/classroom learning to distance learning may be challenging, so we will ensure there are a variety of supports in place for students and parents.
We are working hard on making sure to provide access for each student as we develop and refine our distance learning program. The goal of this plan is to continue, and not interrupt, your middle or high school education. Distance learning will be delivered in digital (computer-based) or non-digital (paper) depending on your access; we are currently developing the best format that will meet your academic needs. Another update will be sent on April 3, 2020. During these unprecedented times, we believe the best way forward is to work together with you, teachers and counselors to make sure the process for educating each student continues. We will follow the guidelines provided by the California Department of Education and the San Diego County Office of Education as we finalize our plans, keeping you updated along the way.
The first step, to ensure we have the best information, is for you to complete a survey. Parents/Guardians, please sit with your student to complete this survey to inform us of your needs for technology and WIFI access: https://bit.ly/DLstudentsurvey It's important we hear back from each and every student; we ask that each student in your household complete a survey.
Again, we appreciate your patience and understanding as we address everything needed to get us through this uncharted territory. We continue to engage with public health experts, the California Department of Education and the San Diego County office of Education about best practices related to COVID-19 readiness and response, and also next steps we may need to take. We are working diligently to keep up with this information and to inform you as quickly as possible about any changes caused by evolving events. We definitely need your help and support going forward.
---
COVID-19 Information for  Parents and Guardians
 Information and Answers to Common Questions  for Parents and Guardians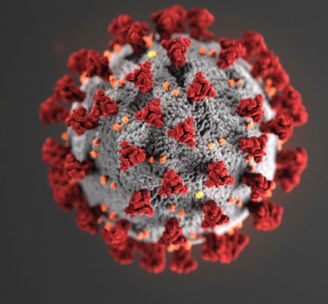 ---
What are your budget considerations? – Staff/Community Input
Click here to submit your budget considerations
---
District Highlights

Sweetwater Currents
Click here to read our most recent Sweetwater Currents
---
The Nutrition Services Department is currently looking for individuals who have a positive attitude, are customer service driven, energetic, and experienced to work in various school kitchen locations, in a dynamic fast-paced environment.
---
Starting pay $21.14 per hour
Application Process:
Or log into www.edjoin.org and type "Sweetwater Union" in the search box.
If you have any questions, call Human Resources at 619-691-5535 
---
Bus Pass Information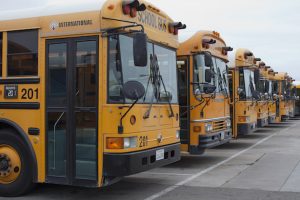 Click here to "Reserve a Bus Pass"
For more information about Bus Passes please visit the Transportation website
---
Home to School Transportation
Home to School Transportation update for the 2019-20 SUHSD School Year
---
Student Intra-District Transfer Procedures
Student Intra-District Transfer Procedures for The School Year 2020-2021
---
Student Attendance
---
Application for Audit Finance Subcommittee Member – 2019-2020
Appointment Application for Audit Finance Subcommittee Member 2019-2020 – PDF
---
Infinite Campus Parent Portal
Infinite Campus Parent Portal Guide
---
Fraud Hotline
---
School Connected Organizations
School Connected Organizations (Booster Clubs) – PDF
---
Online Registration
Online Registration Infinite Campus Parent Portal Links
---
Student Calendars through 2020-2021
Student Calendars now available for 2018-2019 through 2020-2021
---
Sweetwater Stars
How to nominate a Sweetwater Star
---
Resolution Advocating and Protecting All Students
Board of Trustees Sign Resolution Advocating and Protecting All Students
---
Equity, Culture and Support Services
Equity, Culture and Support Services Plan
---
Coaching Recruitment
Interscholastic athletic coaching recruitment information
---
Free and Reduced Meal Applications 2018-2019