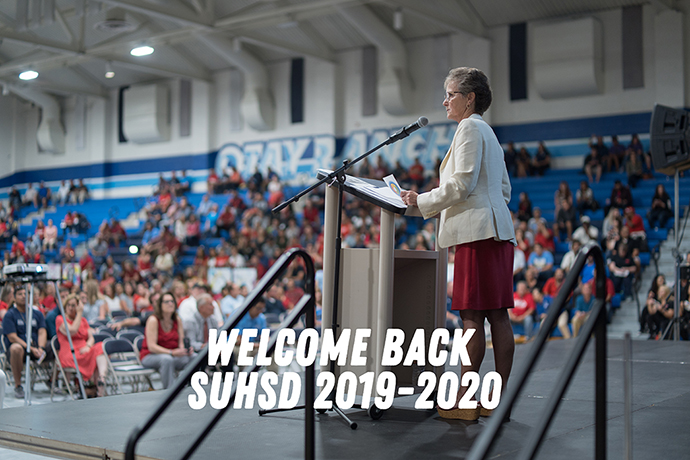 Welcome Back SUHSD 2019-2020
Sweetwater District Hosts Welcome-Back Event to Kick-Off 2019-20 School Year
---
District Highlights
---
Cristian's Big Heart 5K Run – Sunday, August 25th at Rohr Park
Cristian's Big Heart 5k celebrates the life of Cristian Acosta-Flores who passed away on September 1, 2014, one day shy of his 19th birthday. Cristian's life was cut tragically short due to complications from an undiagnosed enlarged heart.
The name "Cristian's Big Heart 5k" sheds light on this important health issue but also reminds his friends and family of the way Cristian loved and lived. His Big Heart always lent a hand, encouraged others, and cared deeply for those around him.
Each year we continue to share Cristian's legacy and raise funds for "Screen your Teen" a local heart screening program for teenagers in San Diego sponsored by the Eric Paredes Save A Life Foundation. In our first 3 years we have donated $92,000 which is the equivalent of 4,600 FREE heart screenings for local teens! This years event will be held on Sunday, August 25th th  at Rohr Park. Click here to sign up for the run.
---
SUHSD College and Career Expo 2019
"Linking the Roadmap to College and Career"
Date: September 4th, 2019
Location: Montgomery High School Gymnasium
Address: 3250 Palm Avenue San Diego CA 92154
For more information contact the College and Career Readiness Office 619-600-3340
Click here for the College and Career Expo 2019 PDF poster.
---
Starting pay $21.14 per hour
Application Process:
Or log into www.edjoin.org and type "Sweetwater Union" in the search box.
If you have any questions, call Human Resources at 619-691-5535
---
Bus Pass Information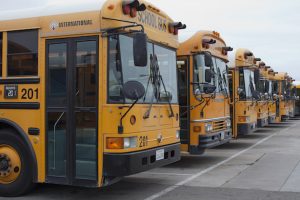 Click here to "Reserve a Bus Pass"
For more information about Bus Passes please visit the Transportation website
---
Sweetwater Currents
Click here to read our most recent Sweetwater Currents

ASB Camp 2019
SUHSD ASB Leadership Camp – "Taking Leadership to Infinity and Beyond" was total excitement, positive energy, and deliberate intention to make 2019-20 the best year ever!
2019 ASB Lip Dub
Click here to view the ASB Camp 2019 Lip Dub
---
LCAP
Thank you to the many parents, staff, and community partners who participated in our five Trustee Area LCAP Stakeholder meetings over the months of April and May. Attendees examined needs and priorities that will be reviewed by our Local Control & Accountability Plan (LCAP) Advisory Committee to decide specific goals for improving student achievement in the Sweetwater Union High School District. The results of this information will provide the basis for our district's 2019-2020 LCAP. Your feedback on our current strategies and suggestions going forward have proved invaluable to efforts to improve our LCAP work! Subsequently, your contributions will continue to help the Sweetwater District in maximizing learning for every one of our students. Thank you for partnering with us in 'Putting Students First'.
Click here for a link to the responses gathered at the meetings.
Response to Local Control Accountability Plan (LCAP) Comments – English
Response to Local Control Accountability Plan (LCAP) Comments – Spanish
For additional comments please visit our feedback form here.
2019-2020 Proposed LCAP (Pending Board Approval June 24, 2019)
---
Home to School Transportation
Home to School Transportation update for the 2019-20 SUHSD School Year
---
Budget Information and Staff/Community
Budget Information and Staff/Community Input 2019/20
---
Student Intra-District Transfer Procedures
Student Intra-District Transfer Procedures for The School Year 2019-2020
---
Application for Audit Finance Subcommittee Member – 2019-2020
Appointment Application for Audit Finance Subcommittee Member 2019-2020 – PDF
---
Special Olympics Unified Champion Schools National Conference
Sweetwater Hosts Special Olympics Unified Champion Schools National Conference
---
Infinite Campus Parent Portal
Infinite Campus Parent Portal Guide
---
Measure DD
Thank You Sweetwater Community For Supporting Measure DD
---
New Sports Medicine and Wellness Center
SUHSD Showcases New Sports Medicine and Wellness Center at Ribbon Cutting Ceremony
---
Fraud Hotline
---
School Connected Organizations
School Connected Organizations (Booster Clubs) – PDF
---
Online Registration
Online Registration Infinite Campus Parent Portal Links
---
Free and Reduced Meal Applications 2018-2019
Free and Reduced Meal Applications 2018-2019 are available
---
Student Calendars through 2020-2021
Student Calendars now available for 2018-2019 through 2020-2021
---
Sweetwater Stars
How to nominate a Sweetwater Star
---
Resolution Advocating and Protecting All Students
Board of Trustees Sign Resolution Advocating and Protecting All Students
---
SUHSD Learns
The SUHSD Learns blog showcases the learning that happens every day across the system
---
Equity, Culture and Support Services
Equity, Culture and Support Services Plan
---
Coaching Recruitment