Latest Information
---
April 3, 2020
Good afternoon Sweetwater District Students, Parents and Community,
First of all, we hope you are all staying safe and staying well. As we continue to see the situation evolve, we also continue to take the necessary steps to continue to serve the students and communities of the Sweetwater Union High School District.
As we shared earlier this week, Governor Newsom and State Superintendent Thurmond recommended that all school sites remain closed. This along with the most recent guidance from San Diego County Health and Human Services Agency means that for Sweetwater, we will continue to operate as we have been over the past two weeks during our Spring Break.
Specifically, the district office and school sites remain closed to the general public. As we shared last week, Sweetwater will begin our transition into distance learning. This coming week you will begin hearing from your school principal and from your teachers and counselors sharing how we will be continuing learning in the weeks to come.
This week we heard from several of our partners and were provided updates about things such as University of California and California State University requirements. We heard official an official notice from the California Interscholastic Federation (CIF) that Spring sports are officially canceled. And as we shared earlier, we are looking into ways to celebrate students, especially our graduating Seniors. In the next few days we will be putting out a brief survey to students asking for their input and ideas on how we can properly celebrate their accomplishments. So please keep an eye out for that.
On a positive note, thanks to the efforts of so many of you, we've been able to distribute over 123,000 meals over the past three weeks and we are pleased to share that we will be continuing a meal distribution service beginning this coming Tuesday, April 7, 2020 and will continue every Tuesday during April from 11 AM to 1 PM at 14 school sites (see attachment for locations).
Finally, we want to thank each and every one of you that has reached out to us to offer your assistance and your ideas. This is a very hard situation for all of us, and especially for our students. Together as a community we can come together and show that we can overcome this together.
Thank you!
Karen Janney, Ed.D.
Superintendent
---
Buenas tardes Estudiantes, padres y comunidad del distrito de Sweetwater,
En primer lugar, esperamos que todos se mantengan sanos y seguros. A medida que continuamos viendo cómo evoluciona esta situación, también seguimos tomando los pasos necesarios para continuar sirviendo a los estudiantes y las comunidades del Distrito Escolar de Sweetwater.
Como compartimos a principios de esta semana, el gobernador Newsom y el superintendente estatal Thurmond recomendaron que todos los sitios escolares permanezcan cerrados. Esto, junto con la orientación más reciente de la Agencia de Salud y Servicios Humanos del Condado de San Diego, significa que para Sweetwater, continuaremos operando como lo hemos estado durante las últimas dos semanas durante nuestras vacaciones de primavera.
Específicamente, la oficina del distrito y los sitios escolares permanecen cerrados al público en general. Como compartimos la semana pasada, Sweetwater comenzará nuestra transición al aprendizaje a distancia. La próxima semana comenzará a recibir información de los directores de sus escuelas y de sus maestros y consejeros compartiendo cómo continuaremos el aprendizaje en las próximas semanas.
Esta semana escuchamos a varios de nuestros colaboradores y recibimos actualizaciones sobre cosas como los requisitos de la Universidad de California y la Universidad Estatal de California. Escuchamos oficialmente un aviso oficial de la Federación Interscolástica de California (CIF por sus siglas en ingles) de que los deportes de primavera se cancelan oficialmente. Y como compartimos anteriormente, estamos buscando formas de celebrar a los estudiantes, especialmente a nuestros estudiantes de último año que se gradúan. En los próximos días realizaremos una breve encuesta a los estudiantes para pedirles su opinión e ideas sobre cómo podemos celebrar adecuadamente sus logros. Así que por favor estén atentos a eso.
En una nota positiva, gracias a los esfuerzos de muchos de ustedes, hemos podido distribuir más de 123,000 comidas durante las últimas tres semanas y nos complace compartir que continuaremos un servicio de distribución de comidas a partir del próximo martes, 7 de abril de 2020 y continuará todos los martes durante abril de 11 a. M. A 1 p. M. En 14 escuelas (consulte el archivo adjunto para ver las ubicaciones).
Finalmente, queremos agradecer a todos y cada uno de ustedes que nos han contactado para ofrecerles su ayuda y sus ideas. Esta es una situación muy difícil para todos nosotros, y especialmente para nuestros estudiantes. Juntos como comunidad podemos unirnos y demostrar que podemos superar esto.
¡Gracias!
Karen Janney, Ed.D.
Superintendente
April 1, 2020
Dear Sweetwater Union High School District Community,
As many of you saw last night and this morning, Governor Gavin Newsom and State Superintendent of Public Instruction Tony Thurmond released information that stated, "Due to the current safety concerns and needs for ongoing social distancing, it currently appears that our students will not be able to return to school campuses before the end of the school year. This is in no way to suggest that school is over for the year, but rather we should put all efforts into strengthening our delivery of education through distance learning." Superintendent Thurmond urged all school districts in California to move towards and/or continue to strengthen distance learning programs and opportunities for students at this time.
With this new information and with an abundance of caution, the Sweetwater Union High School District, along with school district superintendents from across the State of California, are taking a safety-first approach and immediate action to extend the school facility closures through the end of the school year. However, in the future, if the stay-at-home order is lifted and the COVID-19 situation improves, we will certainly do our best to reopen school facilities.
To be clear, the 2019-20 school year is not over, it has just transitioned from classroom instruction into distance learning. As we have been sharing, the specific details on distance learning will be coming in the next few days.
We want to thank you for your patience and understanding as we are all quickly transitioning into a new way of teaching and learning to meet the health and safety needs of our community due to the impacts of COVID-19. It's challenging to many educators, our students and families to learn and communicate in a very new world; however, working together we can and will meet this challenge.
We are also committed to supporting the social and emotional well-being of all of our students and staff are working on ways to stay connected, even at a distance. We are aware that our seniors were looking forward to graduation ceremonies and, along with families, are very concerned about missing out on these momentous celebrations. Please know that district leaders will be planning how we might offer these experiences in different formats and/or at a later date. In the coming days and weeks, we will provide families with information regarding how grades, graduation, transcripts, scholarships, summer school, and continued distance learning instruction will be handled.
While we recognize this extension of school facility closures poses challenges and hardships to many families in our community, the most effective way to slow and disrupt the transmission of COVID-19 is by continuing to implement stay at home orders and social distancing practices. We are grateful to our students, staff and families throughout our community for your tremendous prevention efforts during this unique and difficult time.
With sincere appreciation,
Sincerely,
Karen Janney, Ed. D.
Superintendent
---
1º de abril, 2020
Estimada Comunidad del Distrito Escolar de Sweetwater,
Como muchos han visto en los últimos días, los comentarios del Gobernador Gavin Newsom y el Superintendente Estatal de Instrucción Pública, Tony Thurmond divulgaron información que decía: "Debido a las preocupaciones actuales de seguridad y las necesidades de distanciamiento social actual, en este momento nuestros estudiantes no podrán regresar a nuestras escuelas antes del final del año escolar. Esto de ninguna manera sugiere que la escuela haya terminado para el año, sino que debemos hacer todos los esfuerzos para fortalecer nuestra entrega de educación a través del aprendizaje a distancia ". El superintendente Thurmond sugirió a todos los distritos escolares de California que siguieran avanzando y / o continuando el fortalecimiento de los programas y oportunidades de aprendizaje a distancia para los estudiantes en este momento.
Con esta nueva información y mucha precaución, el Distrito Escolar de Sweetwater, junto con los superintendentes del distrito escolar de todo el estado de California, están tomando un enfoque de seguridad y acción inmediata para extender el cierre de las instalaciones escolares hasta el fin del año escolar. Sin embargo, en el futuro, si se levanta la orden de cuarentena y la situación de COVID-19 mejora, ciertamente haremos todo lo posible para reabrir las instalaciones escolares.
Para ser claros, el año escolar 2019-20 no ha terminado, simplemente ha pasado de la instrucción en los salones al aprendizaje a distancia. Como hemos estado compartiendo, los detalles específicos sobre el aprendizaje a distancia llegarán en los próximos días.
Queremos agradecerle su paciencia y comprensión, ya que todos estamos haciendo una transición rápida hacia una nueva forma de enseñar y aprender al enfrentar los impactos en la salud y la seguridad de COVID-19. Para muchos educadores y nuestras familias es un desafío aprender y comunicarse en un mundo muy nuevo, pero trabajando juntos podemos enfrentar este desafío y lo haremos.
También estamos extremadamente preocupados por el bienestar social y emocional de todos nuestros estudiantes y estamos trabajando en formas de mantenernos conectados incluso a distancia. También sabemos que muchos estudiantes, especialmente nuestros estudiantes de último año, que estaban ansiosos por celebrar la promoción y las ceremonias de graduación, están muy preocupados por perderse estas importantes celebraciones. Tenga en cuenta que los líderes del distrito planificarán cómo podrían ofrecer estas experiencias en diferentes formatos y / o en una fecha posterior. En los próximos días y semanas, los distritos proporcionarán a sus familias información sobre cómo se manejarán las calificaciones, la graduación, las transcripciones, las becas, la escuela de verano y la instrucción continua de aprendizaje a distancia.
Si bien reconocemos que esta extensión del cierre de las instalaciones escolares plantea desafíos y dificultades a muchas familias de nuestra comunidad, la forma más efectiva de frenar e interrumpir la transmisión de esta pandemia es continuar implementando prácticas de distanciamiento social. Estamos agradecidos con los miembros de la comunidad en toda nuestra comunidad por sus tremendos esfuerzos de prevención durante este momento único y difícil.
Sinceramente,
Karen Janney, Ed. D.
Superintendente
April 1, 2020
Dear Senior Students of the Sweetwater Union High School District,
We know that you have many questions regarding this school year in regards to community service requirements, credit completion, prom, grad night, graduation, and other important milestones. Many of these items are still under consideration and will be addressed in detail in another communication in the near future. However, we did want to immediately address the current requirement of 30 hours of community services. Our official guidance for this school year is that the class of 2020 will not be required to meet the community service hours in order to be eligible for graduation. Because the San Diego County Health and Human Services Agency has extended the order to stay home and eliminate any gatherings, and the social distancing requirements remain in place, we do not want to expose students to any potential harm. The community service requirement has been eliminated for this school year.
Thank you and we hope you and your families are safe and well.
---

​Estimados estudiantes del doceavo ano del Distrito Escolar de Sweetwater,
Sabemos que tienen muchas preguntas con respecto a este año escolar con respecto a los requisitos de servicio comunitario, finalización de crédito, graduación, noche de graduación, y otros hitos importantes. Muchos de estos elementos todavía están bajo consideración y se abordarán en detalle en otra comunicación en un futuro próximo. Sin embargo, queríamos abordar de inmediato el requisito actual de 30 horas de servicios comunitarios. Nuestra orientación oficial para este año escolar es que no se requerirá que la clase 2020 cumpla con las horas de servicio comunitario para ser elegible para la graduación. Debido a que la Agencia de Salud y Servicios Humanos del Condado de San Diego ha extendido la orden de quedarse en casa y eliminar cualquier reunión, y los requisitos de distanciamiento social siguen vigentes, no queremos exponer a los estudiantes a ningún daño potencial. El requisito de servicio comunitario ha sido eliminado para este año escolar.
Gracias y esperamos que usted y sus familias estén sanos y salvos.
---
COVID-19 Information for  Parents and Guardians
 Information and Answers to Common Questions  for Parents and Guardians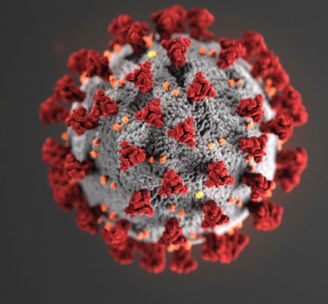 ---
What are your budget considerations? – Staff/Community Input
Click here to submit your budget considerations
---
District Highlights

Sweetwater Currents
Click here to read our most recent Sweetwater Currents
---
The Nutrition Services Department is currently looking for individuals who have a positive attitude, are customer service driven, energetic, and experienced to work in various school kitchen locations, in a dynamic fast-paced environment.
---
Starting pay $21.14 per hour
Application Process:
Or log into www.edjoin.org and type "Sweetwater Union" in the search box.
If you have any questions, call Human Resources at 619-691-5535 
---
Bus Pass Information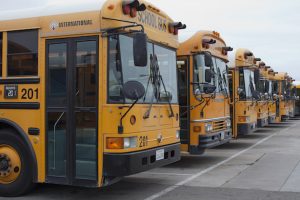 Click here to "Reserve a Bus Pass"
For more information about Bus Passes please visit the Transportation website
---
Home to School Transportation
Home to School Transportation update for the 2019-20 SUHSD School Year
---
Student Intra-District Transfer Procedures
Student Intra-District Transfer Procedures for The School Year 2020-2021
---
Student Attendance
---
Application for Audit Finance Subcommittee Member – 2019-2020
Appointment Application for Audit Finance Subcommittee Member 2019-2020 – PDF
---
Infinite Campus Parent Portal
Infinite Campus Parent Portal Guide
---
Fraud Hotline
---
School Connected Organizations
School Connected Organizations (Booster Clubs) – PDF
---
Online Registration
Online Registration Infinite Campus Parent Portal Links
---
Student Calendars through 2020-2021
Student Calendars now available for 2018-2019 through 2020-2021
---
Sweetwater Stars
How to nominate a Sweetwater Star
---
Resolution Advocating and Protecting All Students
Board of Trustees Sign Resolution Advocating and Protecting All Students
---
Equity, Culture and Support Services
Equity, Culture and Support Services Plan
---
Coaching Recruitment
Interscholastic athletic coaching recruitment information
---
Free and Reduced Meal Applications 2018-2019